Solar PV
Generate your own electricity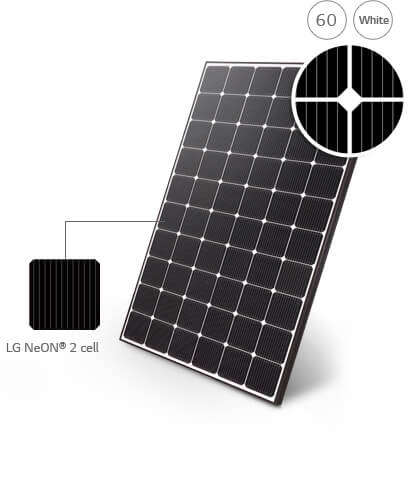 The LG NeON 2 is LG's best selling solar module. It received the acclaimed 2015 Intersolar AWARD for featuring LG's Cello Technology that increases its power output and reliability making it one of the most powerful and versatile modules on the market.
With more than 50 years of experience as a global pioneer in electronics technology, LG Electronics stands ready to harness the power of the sun for you. Backed by 25 years of intense research and development far surpassing industry standards, LG Solar's photovoltaic modules are uniquely designed to offer the superior quality, field tested performance, durability and reliability customers over the world have come to expect from LG.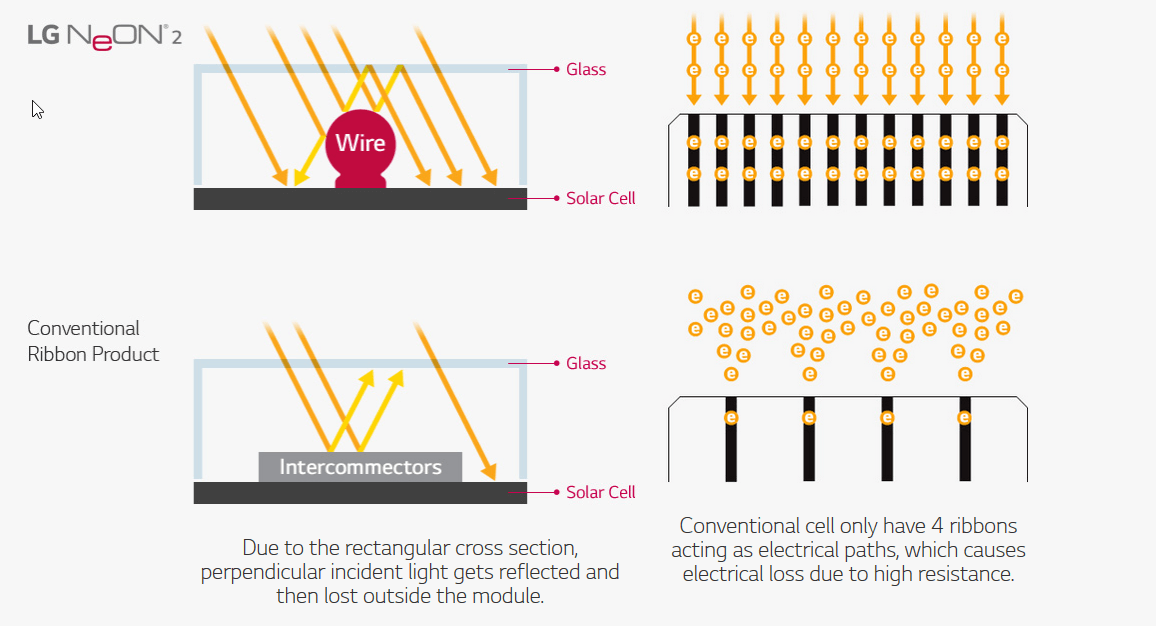 Increased Light Absorption
Due to the cylindrical cross section, incident light gets reflected various angle and then more absorbed into the solar cells.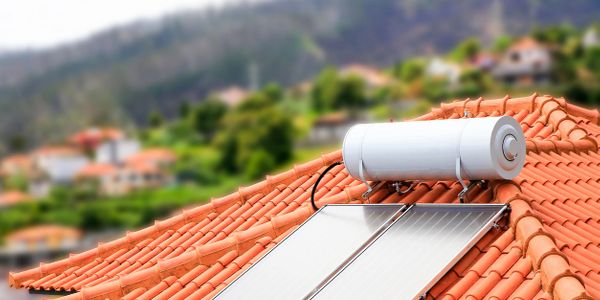 Reduced Electricity Loss
12 Wires of NeON® 2 reduce overall resistance and minimize electrical loss.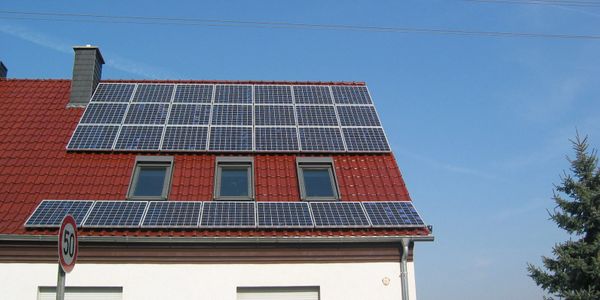 High Power
The LG NeON® 2 produces more energy than conventional modules allowing energy requirements to be met using less space.
Long Term Reliability
When micro crack or finger electrode erosion happens by natural degradation of mechanisms in the outskirts of the solar cell, LG NeON® 2 reduces down performance by blocking the electrical path due to the tight layout of wires.
Our Customers
Here's what our customers have to say:
"The team of installers were a pleasure to have in my home. They worked very well as a team and both were efficient and courteous."
Janice
"We are very happy with all the installation. The workmen were very helpful and polite. I feel confident that if anything should go wrong in the warranty period, you will put it right."
The Herberts
"Excellent service! Dan and Jan and true professionals."
John Truman
Installation of a Air Source Heat Pump, I am very happy with the installation, clean, tidy and very professional job.
Martin Main
RHI Heat Pumps provided a detailed up-front and quote with no up-front fees (unlike some other companies we dealt with) and then installed a quality Windhager biomass boiler for a competitive price. The boiler was signed off by Windhager after installation, so there were no concerns about the job and six months later, we are not missing our unreliable, unsightly, environmentally unfriendly oil boiler at all.
Gerard Lewis
Very pleased with the installation of our heat pump. It wasn't straight forward, as we had a recurring leak. You really get to know a company when you have a problem - especially after you have paid. RHI Heatpumps stepped up to the mark, and made sure we were 100% happy.
Deryck Arnold
The Granary, Water Lane, Albury, Guildford, Surrey, GU5 9BD